How Much Do All-on-4® Dentures Cost?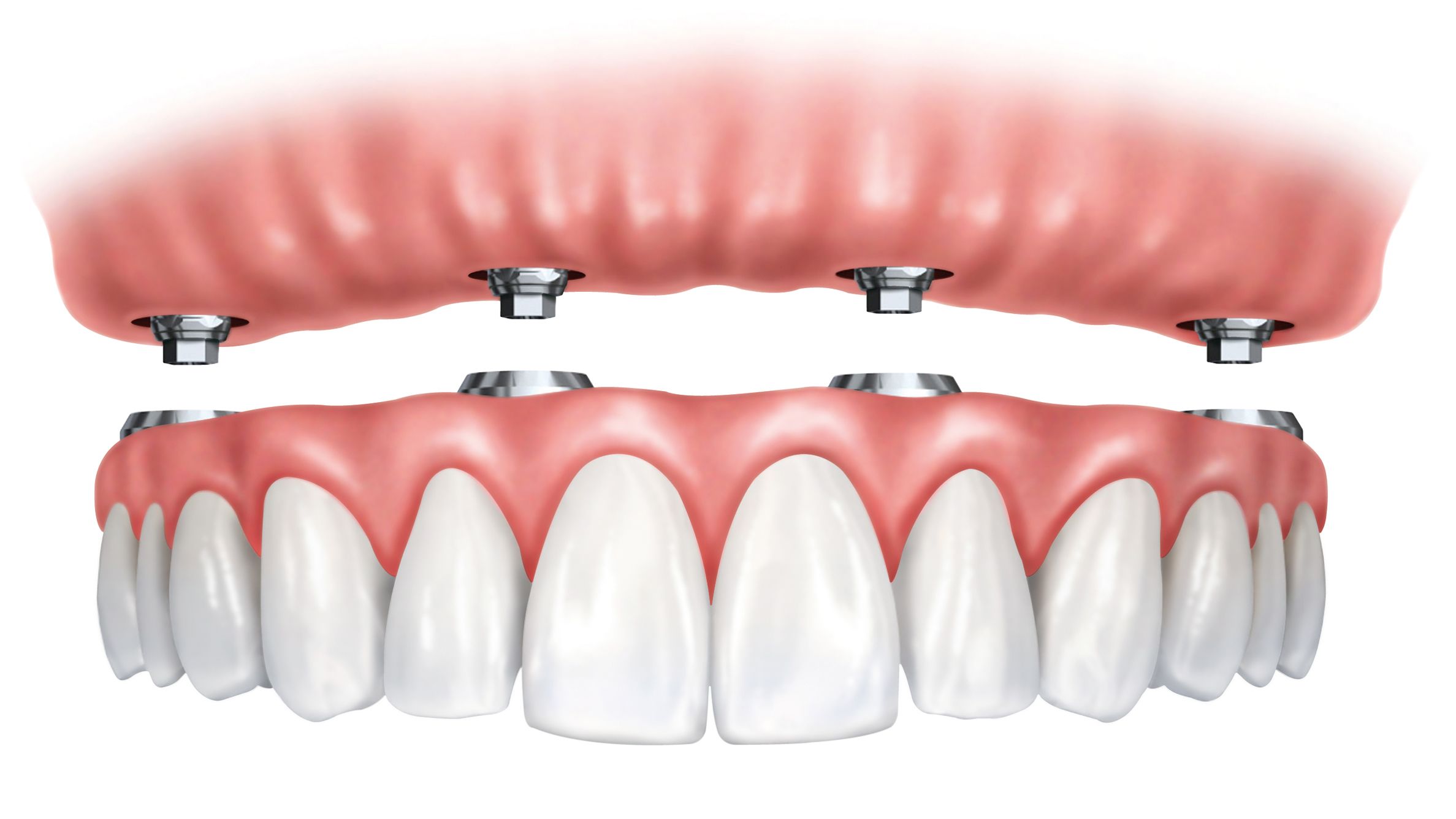 Missing teeth can cause many different dental health issues. Thankfully the dentists at our Plano practice have many options for addressing these problems. While traditional dentures are a reliable solution to consider, many people have benefited from All-on-4®, which supports dentures with dental implants.
We'd like to take a moment to consider the basics of All-on-4® treatment and then discuss the cost of care. While the price tag may seem hefty, there are significant advantages to the system, and we have installment plan options that can put All-on-4® within reach.
About All-on-4®
All-on-4® refers to the use of strategically placed dental implants to support a full denture. Only four dental implants are required along the dental arch to hold a full denture in place. Thanks to All-on-4® treatment, a person who is missing an entire row of teeth can laugh, smile, bite, and chew as if they had all of their natural teeth in place.
The Average Cost of All-on-4® Treatment
The average cost of All-on-4® can vary considerably from patient to patient and from practice to practice. On average, the price range of All-on-4® can be as low as $15,000 to as high as $50,000. That's a major swing in price, which is why it's important to visit our practice for an in-person consultation. This will give us an opportunity to really assess your situation and provide a full cost breakdown of All-on-4® treatment.
Factors That Impact the Cost of All-on-4®
There are many different factors that may impact the overall cost of All-on-4® treatment. These include the following:
The location of the dental practice
The experience of the dentists
The need for tooth extraction to accommodate the full denture
The need for bone grafting surgery
The need for gum grafting surgery
Specials or discounts unique to individual practices
All-on-4® vs. Traditional Dentures
Given the cost of All-on-4® dentures and the fact that traditional removable dentures cost far less, many people wonder whether or not All-on-4® is worth the added price.
Many people think that the benefits of All-on-4® treatment justify the added cost. For one, All-on-4® dentures are unlikely to slip, come loose, or fall out thanks to the dental implant support, which is certainly not a guarantee with traditional dentures. In addition, All-on-4® dentures help prevent bone loss and gum recession that is commonly associated with the loss of teeth, which is something that traditional dentures simply cannot do.
Of course, not all people feel the price tag of All-on-4® is justified given their financial situation. That's why we offer dental financing for major dental procedures.
Monthly Payment Plans and Financing Options
Monthly financing for dental work is a great option for people who cannot afford the total cost of their dental work all at once. These payment plans work much like a traditional loan. A trusted third-party lender covers the total cost of the procedure. The patient is responsible for paying back the lender on a monthly basis, with a reasonable interest rate applied to the total cost of care.
Thanks to these monthly financing options, many people are able to experience the benefits of All-on-4® treatment and smile with renewed confidence and improve dental health.
Contact ImageCare Dental Group
For more information about All-on-4® and how it can help you smile with renewed confidence, be sure to contact our team of experienced dentists today. The dental care experts at ImageCare Dental Group will help you make smart choices when it comes to your dental care needs.
Related to This