IV Sedation for Dental Implant Surgery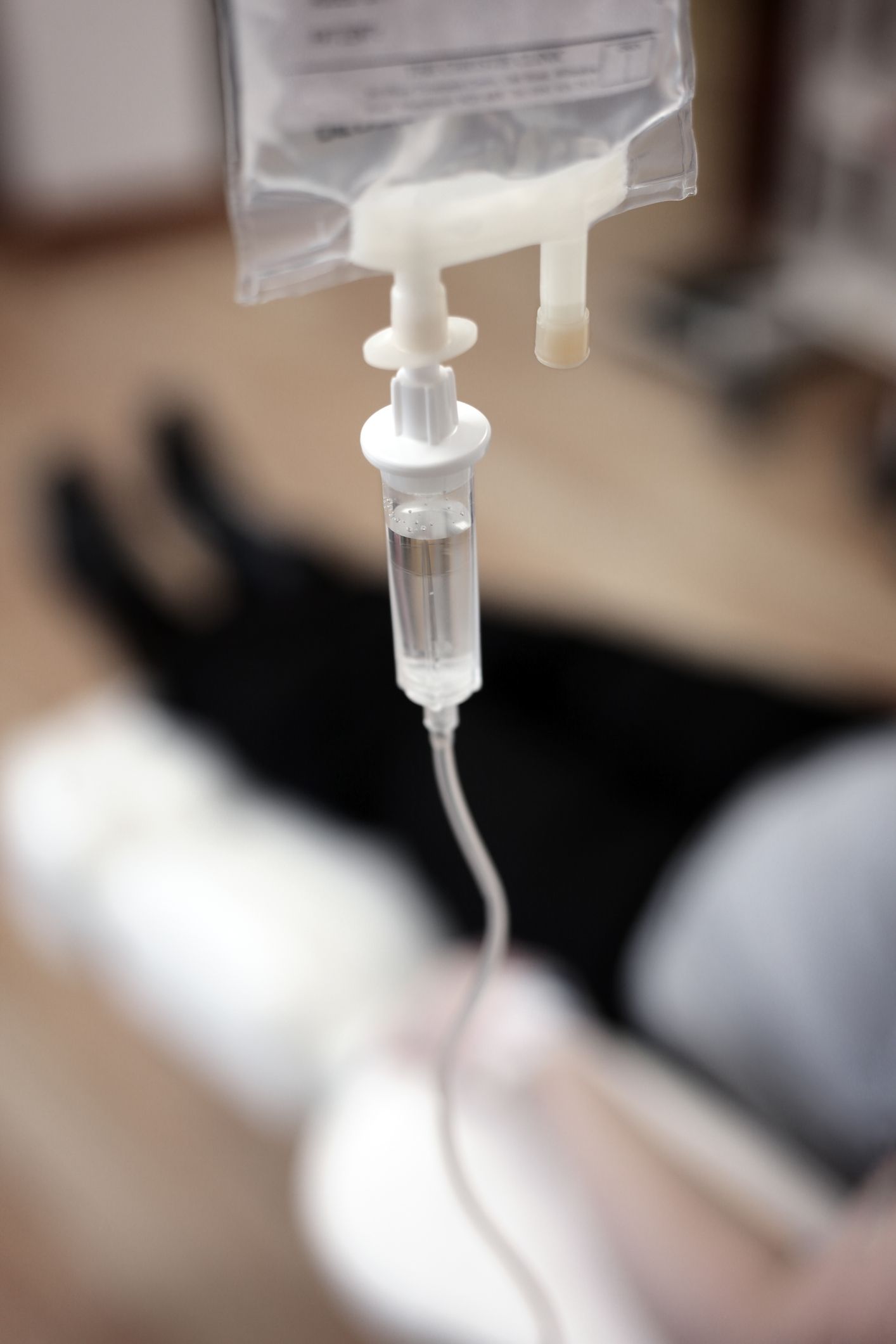 In order to place dental implants, oral surgery must be performed. An incision is made on the gum tissue in order to access the underlying bone of the dental arch. The dental implant is anchored into the bone itself, where it will fuse with the living tissue, a process known as osseointegration. Sutures are used to close up the incisions made and ensure proper patient recovery over the next few days and weeks.
During the oral surgery, it's important that patients are at ease and free from pain and discomfort. That's why our Plano, TX dental care practice offers IV sedation. Let's take a moment to consider how IV sedation works and why it may be ideal for a patient undergoing dental surgery.
What Is IV Sedation?
As you can imagine, oral surgery would be painful and the source of anxiety if it weren't for modern anesthetic and pain management techniques. For dental surgeries such as the one we described above, IV sedation tends to be a good option for patients.
During IV sedation, a needle is connected to the patient's arm. The sedation medication is delivered directly into the patient's system. The intravenous drugs take effect quickly, allowing the patient to reach a calm, relaxed state. The oral surgery will proceed from there.
The Benefits of IV Sedation
IV sedation has the following key benefits:
Reduces Anxiety in Patients - Oral surgery procedures and more complex dental work would be stressful for a fully conscious patient. By using IV sedation, your doctor can reduce any potential anxieties patients have about their procedure.
Patients Are Totally Relaxed - IV sedation allows patients to be totally relaxed and asleep during the surgical procedure.
Allows Dentists to Complete Work - While the patient is sedated, your dentist can perform the necessary work without any interruptions. Plus, when you wake up, your dental work will be done!
Effective and Proven - IV sedation has a long history of helping patients, with a generally low risk of complications overall. There's a reason it's a reliable form of sedation.
No Memory of Procedure - One of the best features of IV sedation is that IV sedation medications have an antimemetic effect which means you will have no recall of the procedure.
Monitoring IV Sedation Patients
During the oral surgery, the patient's condition will be carefully monitored. This will be done to ensure that the patient is properly sedated throughout the surgical procedure and that there are no issues that arise while the patient is sedated.
Having a Loved One with You the Day of Oral Surgery
Patients who will be sedated for their oral surgery should have a loved one present before and after the procedure. This friend or family member will be able to drive or help escort the patient home after they have come out from under sedation. Since operating a vehicle is dangerous following any form of major dental sedation, this is a common sense way to make sure patients get home safe without endangering themselves or others.
Learn More About Sedation Dentistry
To learn more about anxiety-free and pain-free dental care options, be sure to contact our office today. We at Imagecare Dental look forward to your visit and helping you smile with renewed confidence and enhanced dental wellness.
Related to This