Plano's Premier Destination for Dental Implants
Tired of living with a missing tooth? Here's why dental implants
are so great compared to conventional methods of replacing teeth...
Reasons to Choose Dental Implants
Impressive Durability
Dental implants are built to last a lifetime, and the results are incredibly long-lasting. The American Academy of Implant Dentistry has reported that implants have a 98 percent longterm success rate.
Strong Support
Dental implants are a great choice for patients who need dentures because they keep your restoration in place when you eat and talk. With dental implants, there is no risk of clicking, slipping, or other denture mishaps. Your restoration will stay in place just like your natural teeth would. Furthermore, unlike traditional bridges or traditional dentures, they also help maintain a healthy jawbone.
Stunning Results
By replacing a missing tooth, dental implants can help you feel more confident when you speak, smile, or eat. Our dentists combine personalized planning, advanced technology, and premium materials to deliver beautiful, lifelike results that patients are proud to show off. When designing your crown, bridge, or dentures, we take every facial feature into account to create a smile that truly represents you.
Replace Missing Teeth With Unparalleled Stability
Let's take a closer look at how dental implants are placed at our office...
A Healthy, Complete Smile Is a Click or Call Away

Contact Imagecare Dental Group Today
Whether you are missing a single tooth or a full arch, our doctors can help you rebuild your smile and boost your self-confidence with dental implants. Our dentists have extensive training in the field of implant dentistry and are members of many professional organizations, including:
Academy of General Dentistry
International Congress of Oral Implantologists
American Dental Association
American Academy of Cosmetic Dentistry
Texas Dental Association
If tooth loss is hindering your quality of life on a daily basis, dental implants can be a life-changing solution. To learn more, request your dental implant consultation online or call our Plano, TX, office:
"I Felt like Imagecare Dental
Wants What Is Best for Me"
"I am in the process of deciding if implants are in my best interest. The folks here took the time to actually go over the pros and cons of the many choices. I have gone to the big box implant places and they just want to push their product and never explain the down side to their version. I felt like Imagecare Dental wants what is best for me. Another huge help is they will actually file the insurance for me and not let me have that battle on my own."
Larry D.
What Time Works Best for You?
What Exactly Is a Dental Implant?
A dental implant is a bionic tooth root made from medical-grade titanium. Why titanium? In addition to being one of the strongest metals on earth, titanium is incredibly lightweight and biocompatible with your body. This means that the titanium implant will fuse to your jaw just as your natural tooth roots would. These factors make it an ideal choice for dental implants and other prosthetics that go into the body.
Besides being light and strong, titanium also has the ability to fuse with human bone tissue during a process known as osseointegration. To assist with osseointegration, the surface of a dental implant is ridged like that of a screw, allowing it to fuse with the jawbone much more effectively.
Understanding how implants work and what benefits they can offer is a key step in determining whether they are right for your needs.
I'm embarrassed I even need treatment for tooth loss...
Don't Feel Embarrassed
Missing Teeth Are Incredibly Common
But do I qualify for dental implants?
Do You Qualify for Dental Implants?
Book a Consultation & Find Out Today!
Even if you have jawbone recession or preexisting health issues, our doctors can help you get your oral and overall health where it needs to be. To find out if you qualify for implants, schedule a screening at our Plano, TX, office today. Request your appointment online or call us:
Before Performing Implant Treatment, We'll Evaluate Your:
Bone Density
Dental implants require a sufficient amount of dense, healthy jawbone. Patients who have suffered jawbone atrophy as a result of trauma, gum disease, or extensive tooth decay might require bone grafting, or they may be better candidates for alternative techniques like All-on-4® implants.
Gum Health
Healthy gums are also integral to a strong foundation for your implants. If you suffer from gum disease, our doctors can first provide periodontal treatment to improve your eligibility for the procedure.
General Health
Certain conditions, such as poorly controlled diabetes, can increase your risk of complications. It is extremely important to disclose all health concerns and medications to your dentist at our Plano office.
What Patients Are Saying about Imagecare Dental Group
Patients of all ages frequently comment on the wonderful service they receive at our Plano, TX, dental office, and over 400 patients have left positive reviews for us on Google. Here's what some of them are saying:
Dr. Imperial is my dentist. I love her. The support staff are great. They have state of the art imaging equipment and tools. How many people can say that they actually enjoy their dental experience? This a first class operation. High ratings for caring, and professionalism.

View On Google
My husband and I have been going to Imagecare Dental for a few years. We love the staff and the office. They are so kind, accommodating and professional. The office is always clean. I feel like the dentists are on my health team, not just trying to make a buck. Highly recommend.

View On Google
Why Is Advanced Technology Important
When It Comes to Dentistry?
When it comes to dentistry, advanced technology is an essential part of every step. From planning your surgery to designing your custom crown, bridge, or dentures, our Plano doctors incorporate state-of-the-art technology from start to finish. We plan and place implants with a digital planning software that determines the ideal location for your implants using your computed tomography (CT) images. While not always necessary, we believe that digitally guided placement ensures:
More accurate placement
Higher success rate of integration
Faster surgical and recovery time
Better aesthetic outcomes
For some patients, we can also provide Teeth in a Day so you can enjoy the benefits of dental implants quicker than ever before. If you are unsure whether a certain treatment is right for you, we can create a smile design so you can preview your results.
"This will be our new dentist for our family"
5-Star Reviews From Plano, TX Patients
With over 400 5-star reviews, patients can expect to receive quality care when they come to Imagecare.
Nice and exceptional service. Great facility and great people. I appreciate everyone's attention to detail and attention.
View on Google
This was my 1st visit, I felt as if I have been going there for years. It was the most thorough exam I've ever experienced at a dentist. I'm so happy to have found them they're great!
View on Google
Distinguishing Affiliations
How Much Do Dental Implants Cost?
At Imagecare Dental Group, we always strive to provide quality service at a fair price. For most patients, the cost to replace a single tooth starts at $102 per month and includes your implant, abutment, and crown.
Dental implants are typically more expensive than traditional methods of tooth replacement including dental bridges and conventional dentures. Additionally, because they are considered "elective," they are not always covered by insurance. However, implant-supported restorations offer various benefits that conventional bridges and dentures do not, making them a great investment in your oral health.
Remember: every implant treatment at our Plano, TX, practice is personalized to the needs, goals, and budget of the individual patient, so the only way to receive an accurate quote is to schedule a consultation.
What to Expect throughout the Dental Implant Process
Consultation
During your first consultation, we will assess your oral health, conduct a complete screening to ensure that you are a good candidate and create a personalized treatment plan. We use the Carestream cone beam computed tomography (CBCT) scanner to help us diagnose your condition and plan your treatment.
Planning
If you decide that implants are right for you, we will begin planning your surgery. Our doctors use the iTero digital scanner, CT scans, and special software to digitally plan your surgery and create custom surgical guides.
Surgery
On the day of your surgery, one of our highly trained implant dentists will place the implants at the preplanned locations. If you are nervous about surgery or have a lengthy procedure planned, we can provide sedation. We will also review how to manage pain after implant surgery.
Healing Period
During the next four to six months, your titanium dental implants will fuse with your jawbone in a process known as osseointegration. To ensure a healthy recovery, you should refrain from using tobacco and practice good oral hygiene.
Abutments
Once your jawbone and implant have successfully fused together, you will come back to our office to receive your abutments. Abutments are the connector pieces between the implant and crown, bridge, or denture. We use our iTero scanner to scan the implant and craft custom abutments.
Delivery of Abutment and Crown
You will come back to our Plano, TX, office to receive your abutment and permanent crown, bridge, or denture. After any necessary adjustments, you can begin enjoying a fully functional, natural-looking smile.
A Closer Look at Dental Implant Surgery
Contact Imagecare Dental Group
& Book Your First Consultation Today
Losing a tooth does not have to be a permanent situation. With the help of our dentists, you can replace missing teeth and enjoy a fully functional smile in just a few months.
A fully restored smile is just a click or call away. Request your first consultation online or call our Plano, TX, office:
Losing a tooth does not have to be a permanent situation.
New to Imagecare Dental Group?
Worried about Pain?
We've Got You Covered
Not thrilled by the idea of oral surgery? We get it. Whether you have a fear of the dentist or a sensitive smile, we want you to feel comfortable while you receive the oral care you need.
For your comfort, we offer enteral and intravenous (IV) sedation that can be administered during treatment. While sedation is widely used and very safe, we work with a board-certified anesthesiologist to expertly administer IV sedation in-office.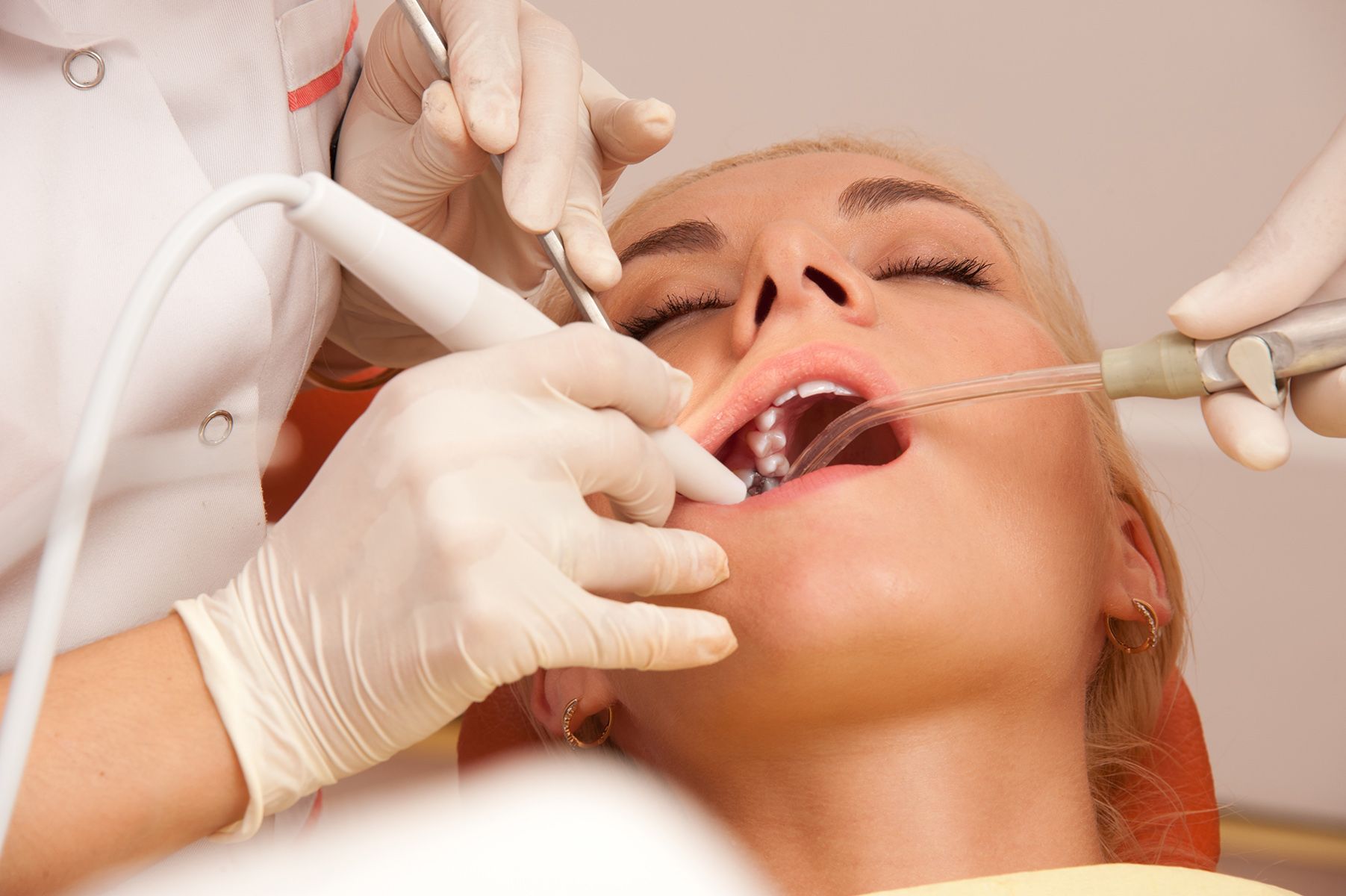 Before you leave our Plano office, our team will provide detailed information on how to care for your new restoration. If any questions or concerns arise during your recovery, we offer 24/7 emergency care.
We can ensure the integrity of your crown, bridge, or denture during regular check-ups and cleanings. Be sure to mention if anything feels loose or if you notice any damage in between these appointments.
Most fixed implant-supported prostheses can be brushed and flossed just like natural teeth. With proper at-home care and regular checkups, implants can last a lifetime.
Helping Patients Feel at Ease
"Wonderful experience! I was so worried at the beginning of the process of getting my implant but Dr. Imperial and her staff were so helpful in explaining the procedures and took fantastic care of me each time."

Phillis J.